Easy and fun
foldable design
With FAB365's model, the shape is complete after simply folding it just like origami.
More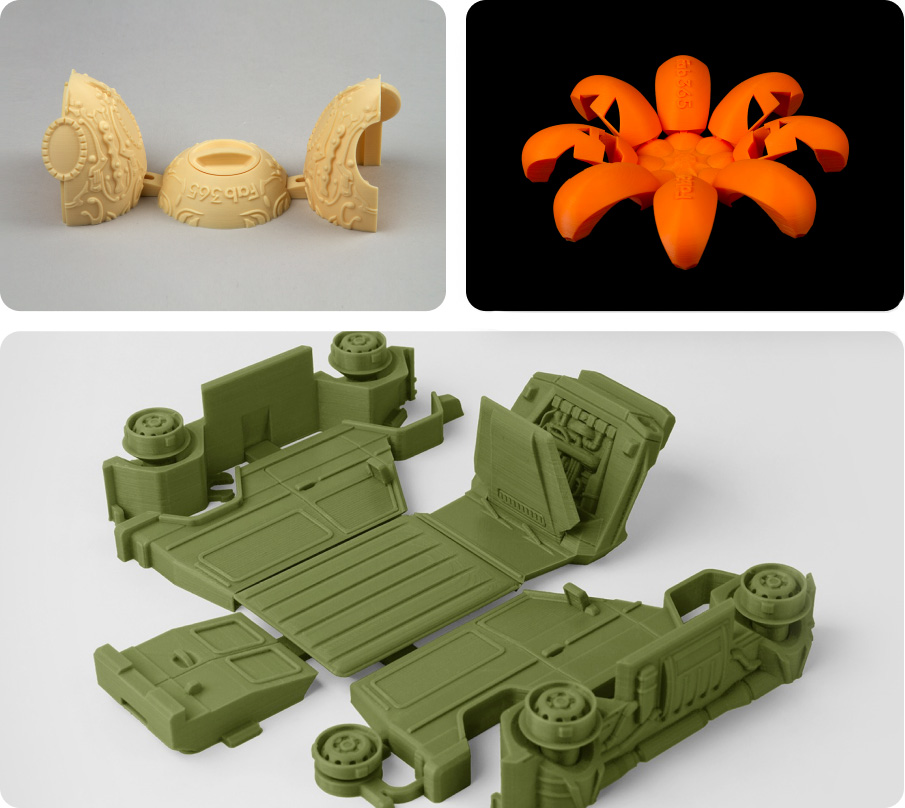 A foldable design, that can be folded at once instantly to complete it after 3D printing, is the representative design of FAB365, which is not like any other typical plastic model that needs many parts to assemble.

The shape is finished after just a few folds of spreaded printout. Also a moving and working part without assembling them right after printing, doubles the fun of 3D printing.