Help center
How to import fab365 cura profile?
In this help, example fab365 item is Foldable Unibilt sleeper-Add on for Peterbilt 379. And example 3d printer is Ender3.
You need to download the fab365 cura slicer profile file on your profile page.
If you don't know how to download slicer settings, please read this. how-to-download-slicer-setting
If you double click the "Fab365_Foldable_Wheel-Cover.stl" file, Cura will be run.

Let's start importing the fab365 cura profile. Click the "Custom" button.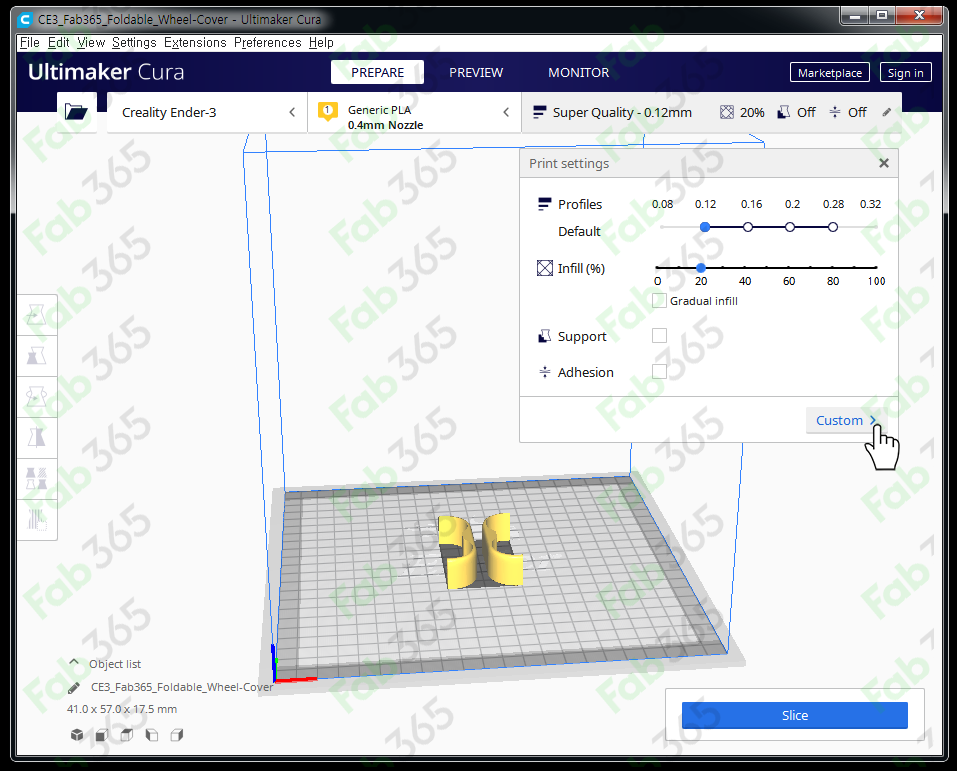 You can see detail printing settings. Click the profile "Super Quality". (can differently view depends on your previous setting)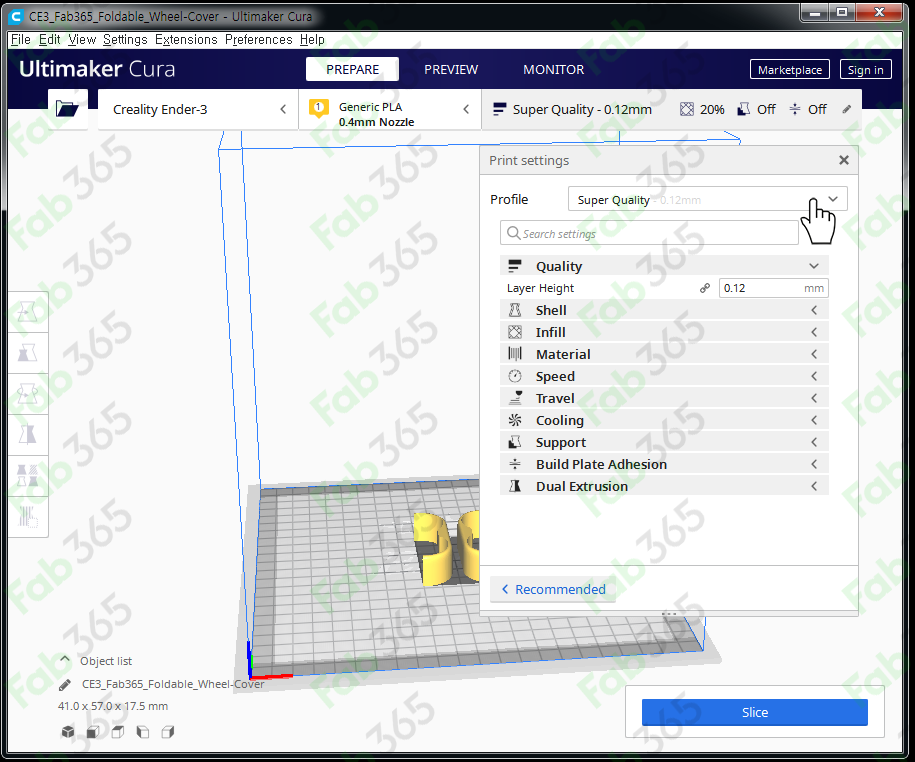 Click the lower menu "Manage Profiles..".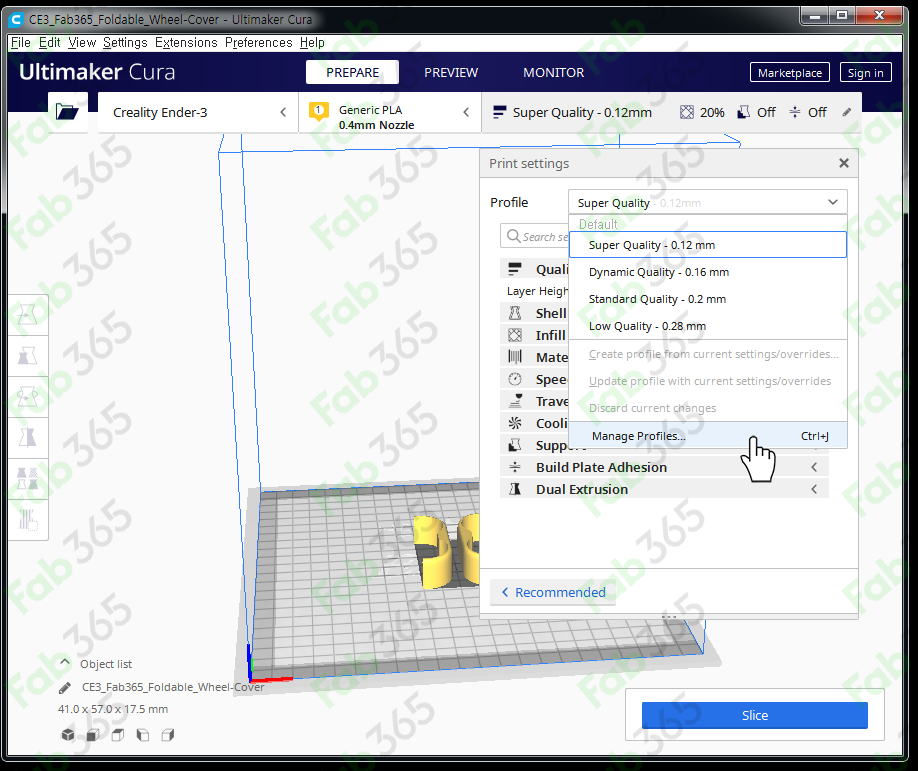 You can see the "Profiles" window. Click the import button.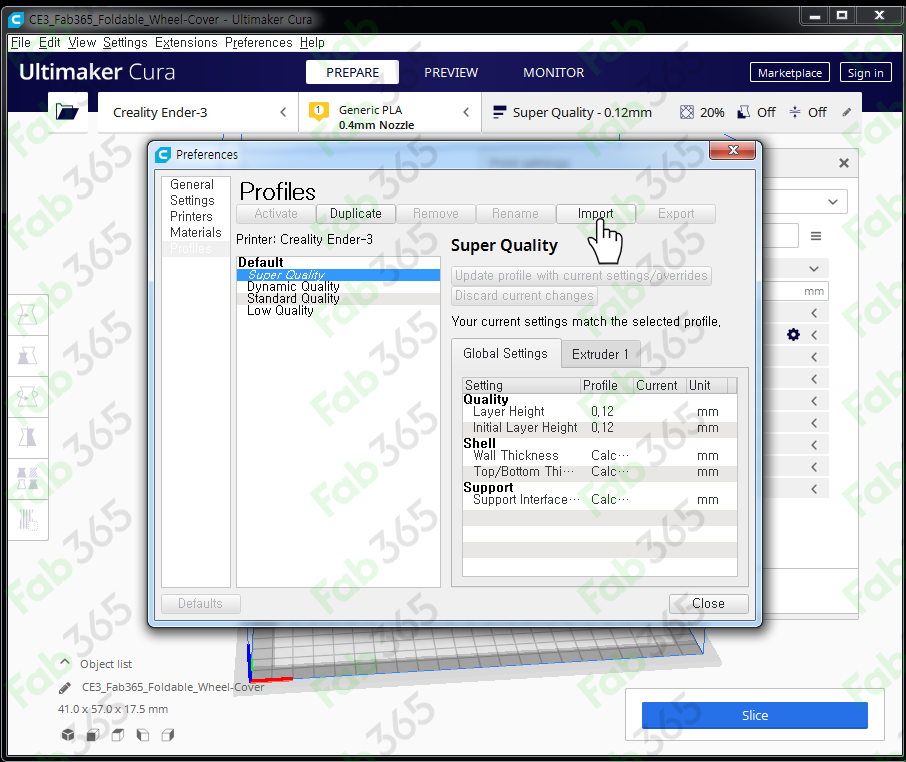 Select the fab365 cura profile you downloaded at first.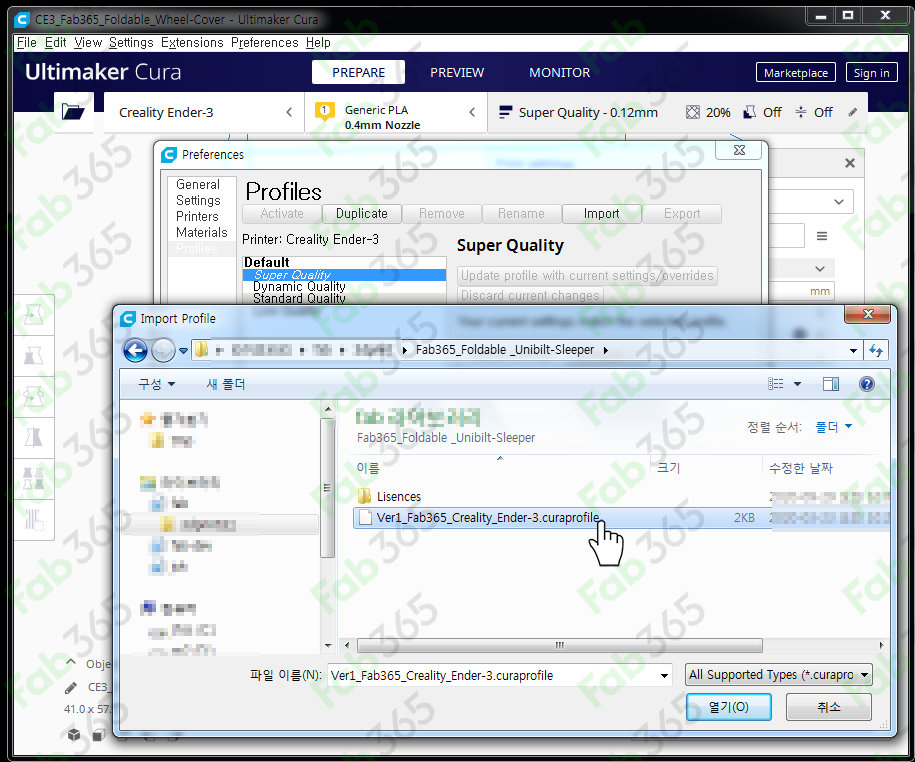 If you select the fab365 cura profile file, import succeed. Click "OK".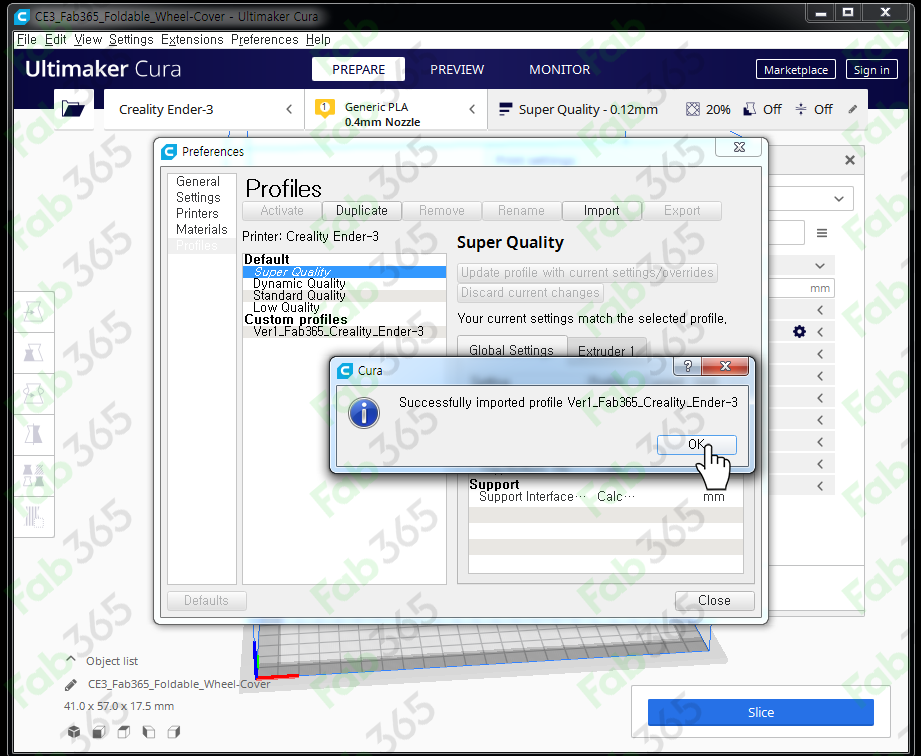 You can see the fab365 Ender3 profile on "Custom profile". Click "Close".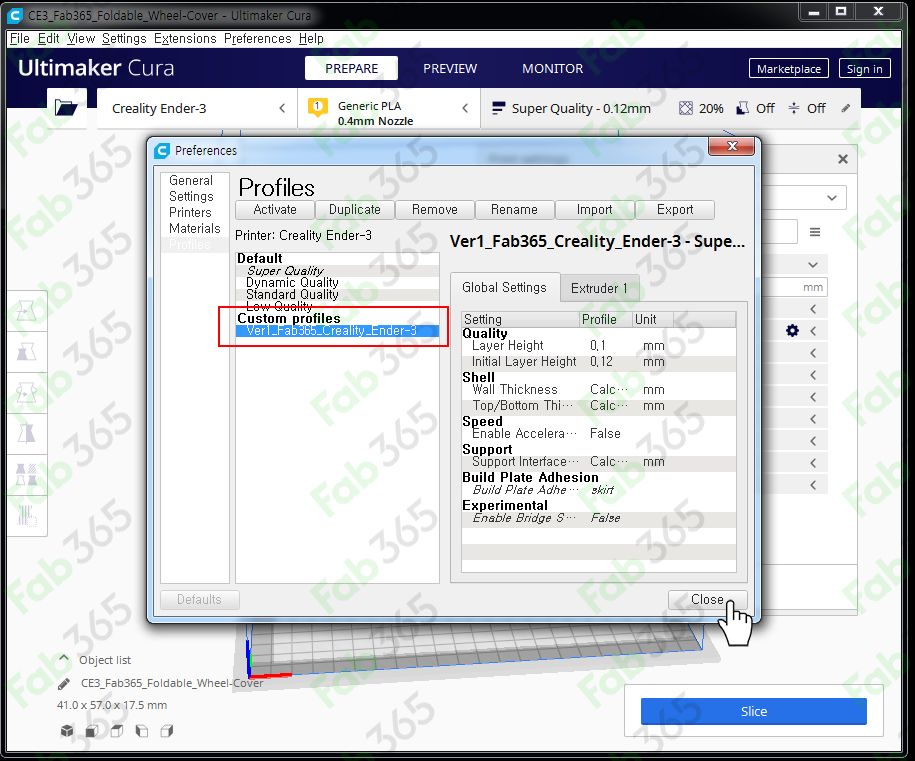 Select fab365 Ender3 profile on "Profile".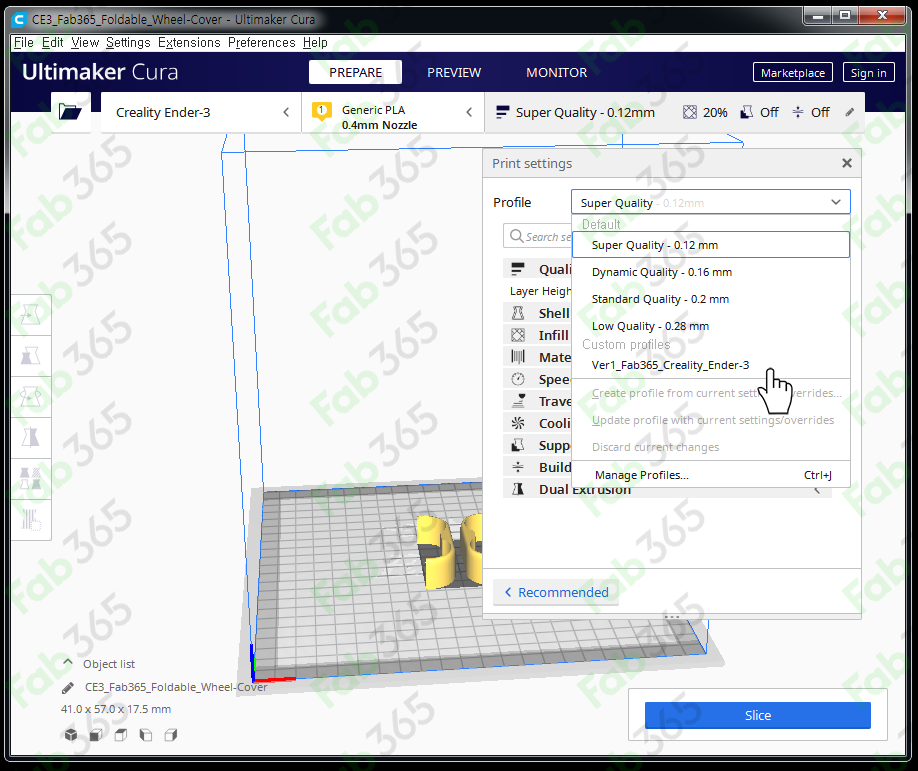 You can see the fab365 Ender3 profile is applied. Click "Slice".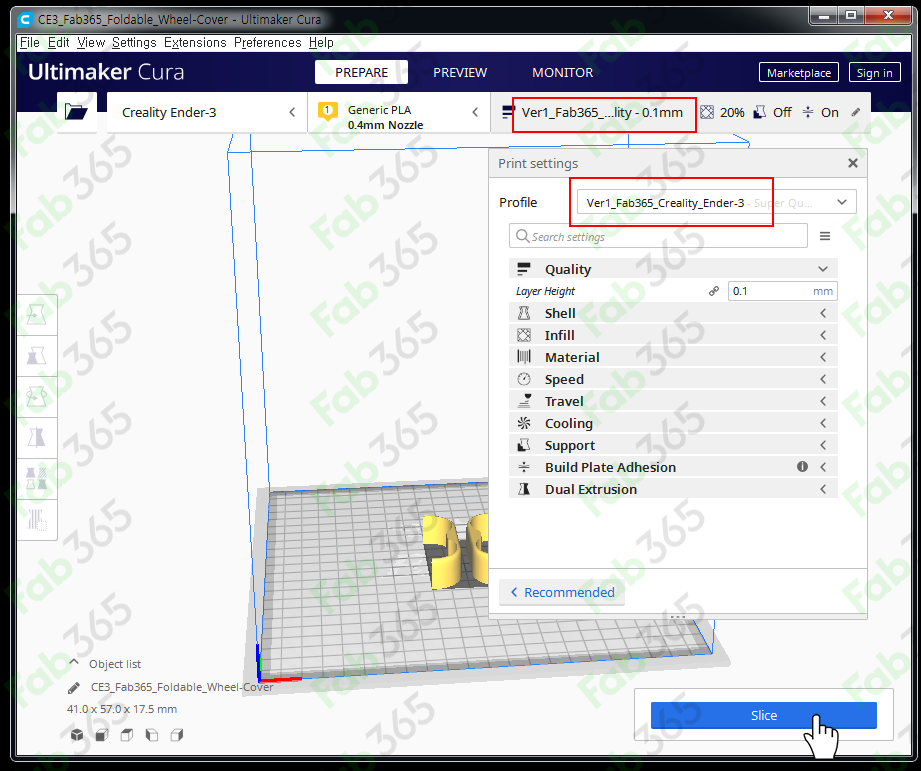 Slice is completed. You can now save gcode to file and start print.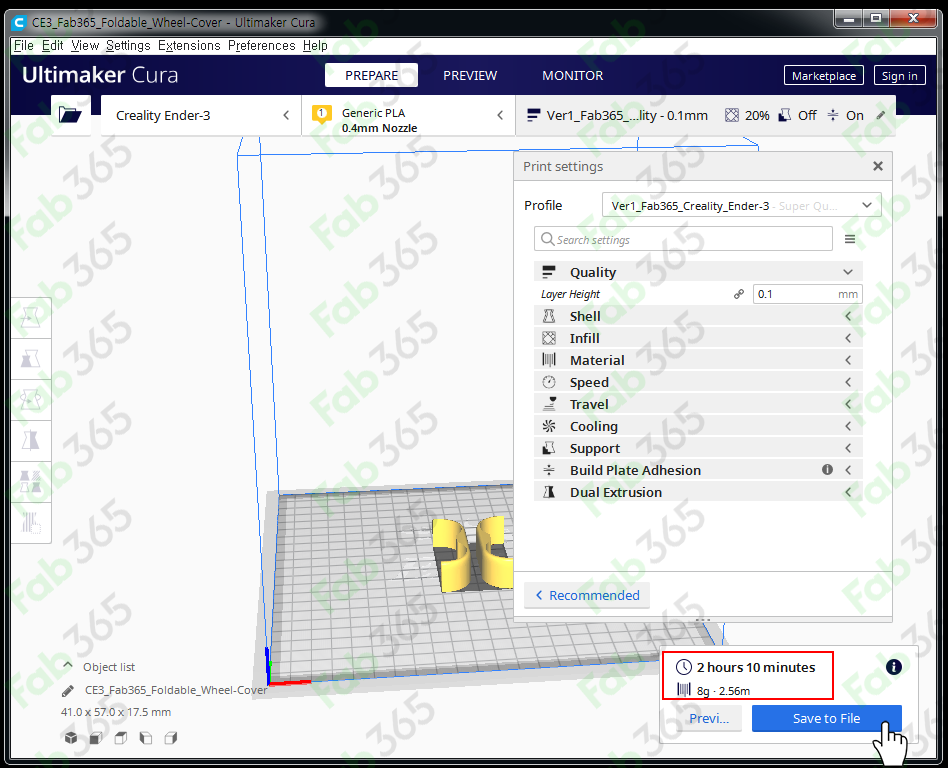 We apologise for any inconvenience caused. We will fix inconveniences as soon as possible.
If you have any other problems, please let us know. help@fab365.net